Product Description
---
GP8 Amp benefits
Measures

 

BVP/PPG Heart Rate,

 

ECG,

 

Muscle Tension

 

(2 Channels of EMG),

 

Skin Conductance

 

(GSR) and

 

Temperature.
Filled with a wide variety of professional games, environments & workshops. Play Dual Drive Racing, Relax with Petals of Light, Train with detailed Customized Graphs.
Increased skin conductance and heart rate accuracy for more effective training.

 

People with dry hands or low heart rate variability can train effectively!
Professional quality amplifier

 

with highly durable, yet easily replaceable, sensors.
Made by J&J, a biofeedback hardware manufacturer who has been designing professional multi-modality systems for over 40 years.
Alive Pioneer Version benefits
All Alive Clinical version features.
Train

 

Muscle Tension

 

(EMG) and

 

Temperature

 

using all Alive environments and games.
Train Smoothness, Skin Conductance and

 

New Pioneer Measurements: Average Heart Rate, Autoranged EMG, Heart Rate Range, Emotional State and more.
All measurements can be manually adjusted or automatically ranged. New to muscle tension (EMG) feedback?

 

Just select EMG Auto and start a game!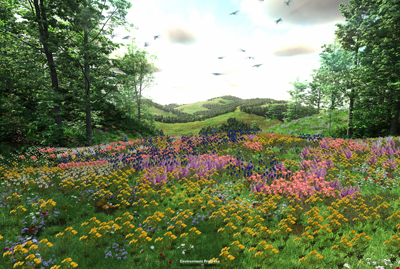 10 new Pioneer Environments

 

with over 1 hour of new music!
Dreamscapes game pack

 

available as an exclusive add-on game for Alive Pioneer.
Adaptive Pacer

 

responds to your heart rate changes continuously - never manually adjust a breath pacer again!
Unlimited number of graphing screens

 

can be open and recording at the same time. New graphing screens are available for all Pioneer measurements!
Proprietary patent pending method for detecting and

 

displaying emotional changes

 

(experimental but very useful for people working with emotions).
Enhanced auditory training with optional

 

audio breath pacer and success beep

 

(choose from a variety of audio breath pacers).
Record audio using a microphone

 

and review what happened right before a skin sweat spike or large increase in smoothness.
PACKAGE CONTENTS
All GP8 Amp packages include:

GP8 Amp Complete System with:

Alive Pioneer for GP8 Amp software

GP8 Amp

6 Leads (for EMG, ECG, SCL)

5 Permanent Electrodes for ECG or EMG

2 Velcro Wrist Bands for wrist-to-wrist ECG

50 Disposable Electrodes for ECG or EMG

1 Temperature Sensor

1 Finger Sensor for BVP Heart Rate